Renew Your Passion for Leadership in 2023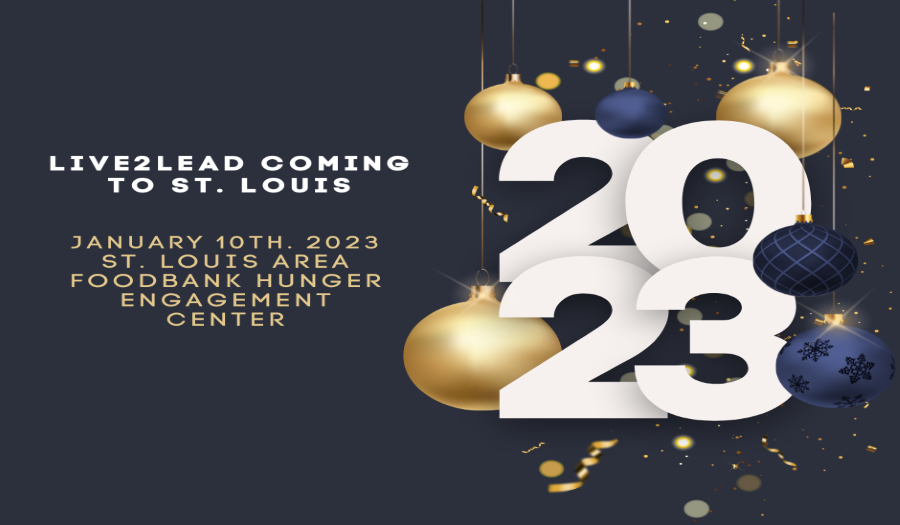 The past few years brought many challenges to the way business is run with new opportunities for growth.
The 2022-2023 season of Live2Lead brings a minimum of five world-class leadership experts so you can implement a new action plan with renewed passion and commitment. This leadership event provides fresh leadership perspectives to help you adapt to changing workforce needs. Spend a few hours with us and be ready to accelerate your own leadership abilities. Be prepared to learn and implement new leadership principles and personal growth techniques.

Do you need SHRM credits? Missouri child care clock hours? CEU's? This event can help you earn them!
To honor your learning style and respect those with COVID concerns, we offer a variety of delivery formats that fit your needs. There are five ways to experience this world class-learning. We offer the following:
Face2Face - Lean into the leadership experience in an energized room. Join us on January 10th at the STL Hunger Engagement Center. For more information and/or to register:
Virtual Session - Busy during the week? Want to experience Live2Lead virtually? You can experience L2L on two Saturday mornings (January 28 and February 4) to start 2023 with energized leadership skills and new techniques. For more information and/or to register:
On Demand - Want to experience the messages from the world-renowned speakers but none of these dates work for you? You still can! You can purchase a 72-hour on-demand ticket and watch the event virtually, when and where it is convenient for you. For more information and/or to register:
Private Event - Do you have a group of 10 or more? A private session (where tickets are not sold publicly) may be the best value for your group. If you'd like to host an event or inquire for further details, reach out to Child Care Aware® of Missouri at the following email – Jordan@mochildcareaware.org
We look forward to serving your leadership journey this year!
Explore our other Child Care Aware® of Missouri resources:
FREE Clock Hour Training
Scholarships for Educators
Child Care Nutrition and Physical Activity
Family Child Care Network
Leadership Development Opportunities
Missouri Office of Childhood Updates
Show Me Child Care Resources
Support Child Care Aware® of Missouri
Community Data
Join Our Team
Resources to Build Your Business